Air Conditioning For Your Home
At Crystal Sigma, we install A+ rated air conditioners that are ultra efficient and almost silent in operation. Permanent air conditioners have become a common addition to homes in the UK, with summer temperatures increasing year on year, we are finally catching up with other parts of the world where every home has air conditioning as standard. An air conditioner system will keep you comfortable during the day and can make sleeping at night alot easier.

When it comes to installling air conditioning in your home, there are several factors to consider, from the cost, room size and number of external walls to your desired location for the units. Modern air conditioner units are available in a range of colours and styles and we can assist you in selecting a system that matches your needs.
Air Conditioning For Your Bedroom
When you are deciding wether or not to install air conditioning in your bedroom, the first thing most people consider is the amount of noise the units create. At Crystal Sigma we install the latest in air conditioning technology, that is not only whisper quiet but also ultra efficient, so you can close your windows on the hottest nights and enjoy the sleep giving comfort that an air conditioned room delivers.

There are a wide range of options to choose from when selecting an air conditioner to match your bedroom, from wall or ceiling mounted options to floor standing too, all available in a choice of styles and colours.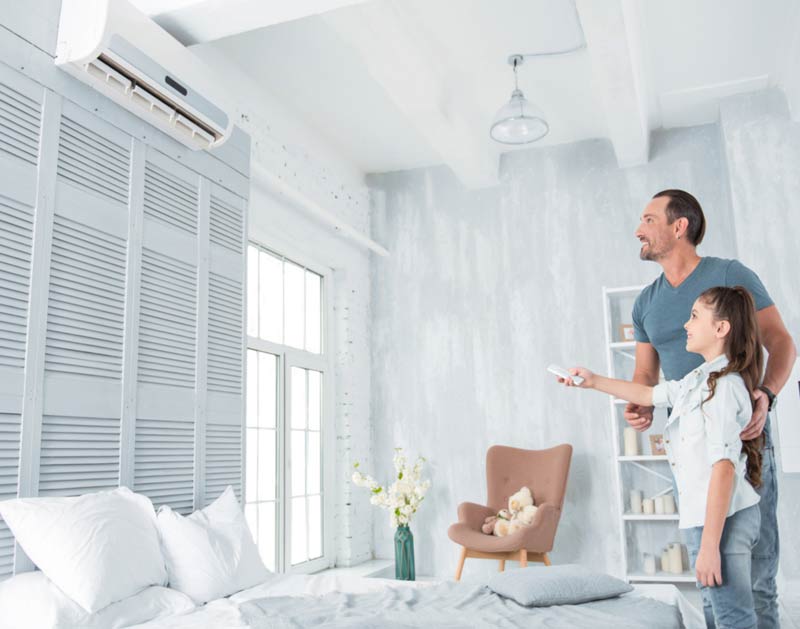 Bedroom a/c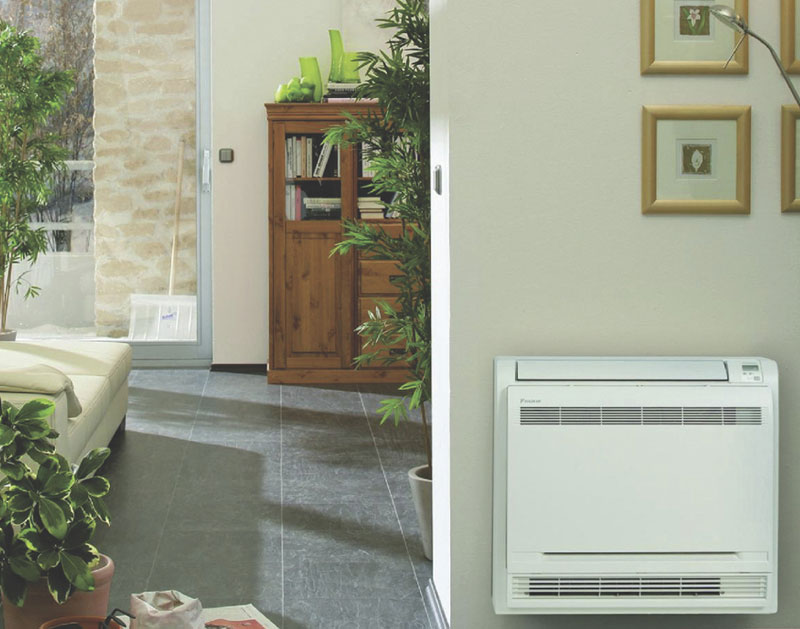 Living Room a/c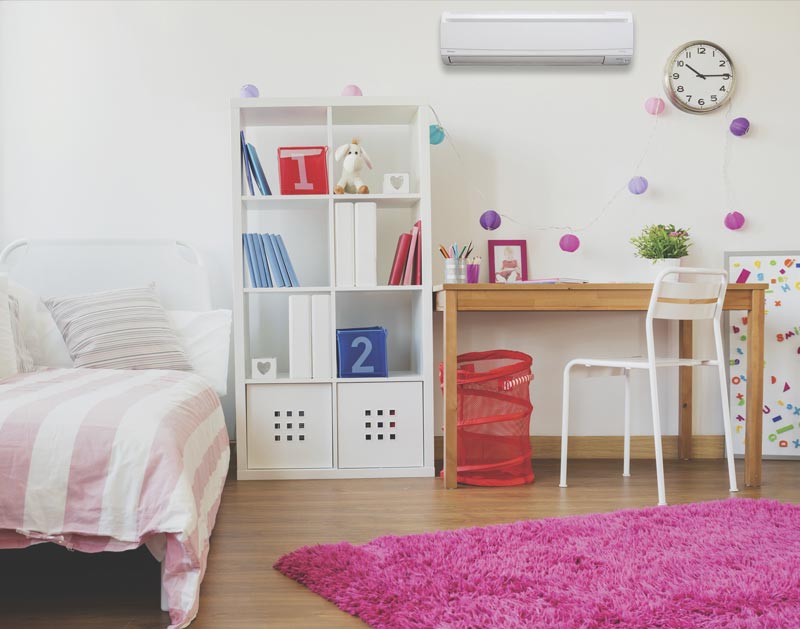 Nursery a/c
Keeping your a/c running at its best.
We dont just install new air conditioning systems, we also maintain and repair systems from all major manufacturers.
Request your FREE quotation today.
Its quick and easy to request a FREE quotation, we can visit your home or place of work and carry out a free site survey.